WE ARE NOW PROUDLY OPEN IN THE HEART OF SOUTH CALIFORNIA
Please contact us on the same phone number for the same services in Irvine Ca.
Dental radiology assistants need certain training and experience in order to succeed in the field. You will take x-rays of patients and help the dentist with treatments as a dental assistant.
You need to be able to use X-ray equipment securely and successfully, and you should know how to take various dental radiographs (such as bitewing and periapical). You should also be able to identify and explain the function of common dental instruments such as dental mirrors, probes, and excavators.
You should feel confident interacting with patients, explaining processes to them, and putting their minds at ease. The dentist, hygienists, and other members of the dental team will rely heavily on your ability to communicate effectively.
Another crucial component of a Dental Assistant's employment is maintaining dental records. You will be in charge of keeping precise patient records, making thorough notes when doing operations, and updating patient charts.
Finally, as a Dental Assistant, you will advise patients directly on correct dental hygiene practices and maintenance. You'll instruct them on how to correctly use mouthwash, clean their teeth, and floss them.
We urge you to choose a career as a Dental Assistant with a speciality in Radiology if you have a desire to serve people, love working in a fast-paced workplace, and meet the necessary educational and experience requirements for this role.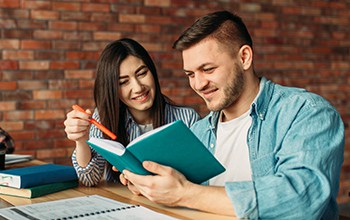 We believe in creating healthier smiles.
Putting Our Heart Back Into Dentistry